Junk Shot App Begins Operations in Arlington, VA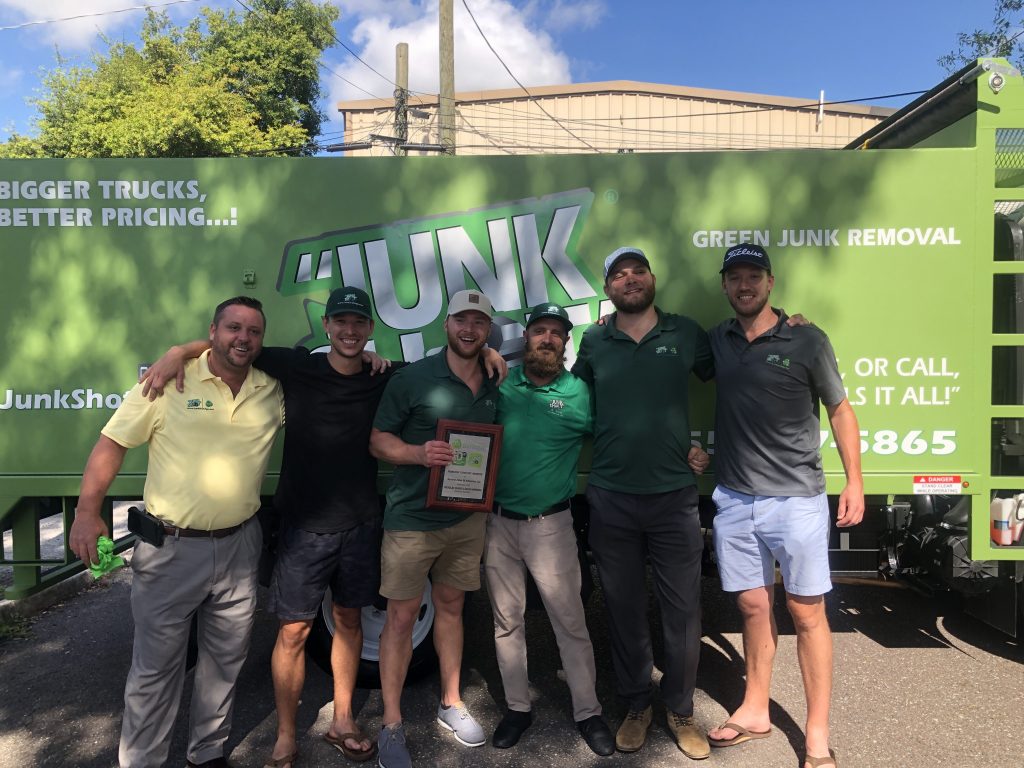 Accelerated Waste Solutions recently opened the Junk Shot App aspect of our franchise location in Arlington, VA. The Arlington, VA franchise is owned and operated by two families with a wide variety of experience that is sure to make this franchise a success.
Gavin Harrison and Nicholas Zahor are the proud Accelerated Waste Solutions franchise owners in Arlington, VA. Gavin has previous experience working as the Vice President for Business Development at various companies, and Nicholas was previously a Channel Sales Manager for a customer experience company. Both owners are passionate about starting their own Accelerated Waste Solutions Franchise and being at the forefront of the next global transformation that is taking place.
Gavin's brother, Sean Harrison, works as this franchise's Operations Manager, and Nicholas' mother, Robin Zahor, is the Sales Manager on the Valet Trash side of the business. The entire team is excited to turn the Arlington, VA franchise into a family business.
On July 19, 2021, Arlington, VA officially opened the Junk Shot App side of their business. The patented app technology that Junk Shot provides makes for the easiest and most convenient way for residents of Arlington, VA to get rid of their unwanted junk. With a competitive pricing model and bigger trucks, the Junk Shot team of Arlington, VA is ready to clear the clutter from the lives of residents in the surrounding areas.
The Doorstep Details Valet Trash side of the business opened in Arlington, VA on April 12, 2021.
Accelerated Waste Solutions is excited to finally bring BOTH of our services to the area of Arlington, VA, and is excited to continue growing as a national leader in our industry!