What is Accelerated Waste Solutions Franchise?
Emerging franchise offers entrepreneurs the chance to capitalize on two growing services: apartment valet trash and junk removal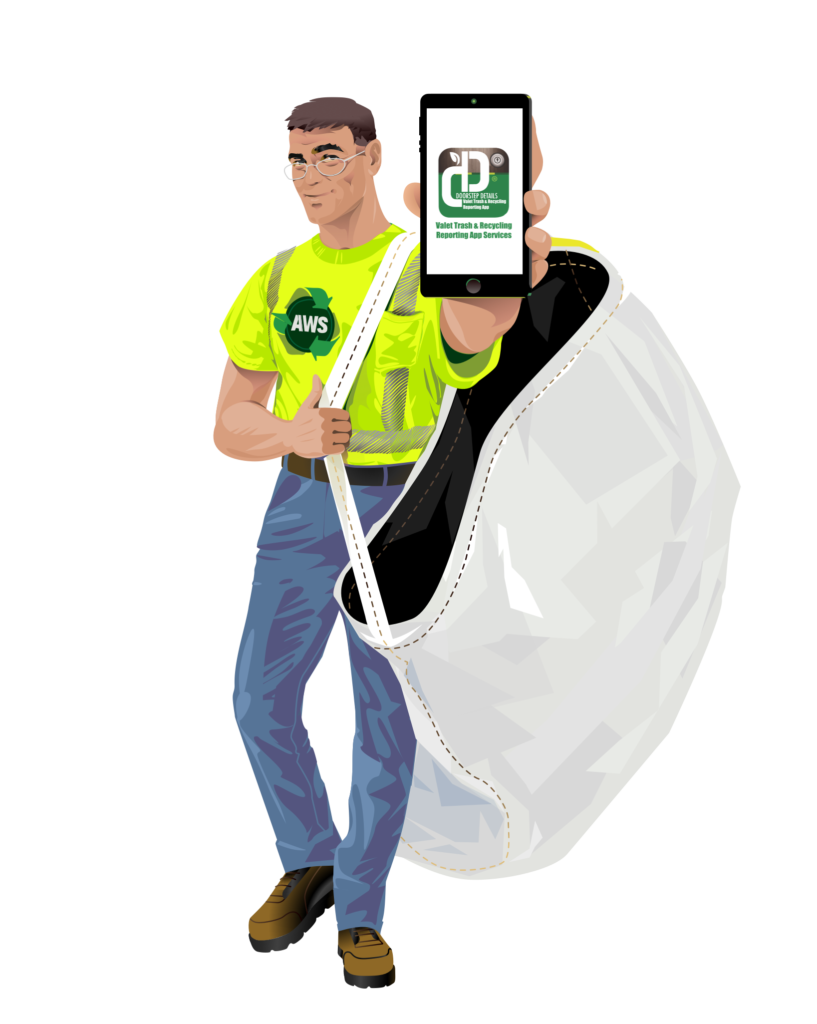 Accelerated Waste Solutions franchise is one of the nation's premier brands in valet trash pickup and junk removal services. Founded during the Great Recession in 2008 by two first-time entrepreneurs, AWS has grown to service over 20,000+ apartment complexes in over 20 states. The reason for our growth is simple: 1) valet trash is one of the most in-demand services in apartment complexes, 2) AWS is committed to providing the best customer service in an industry that sorely needs it, and 3) AWS has developed a business model that is scalable and sticky, as our customers contract with us once, but pay us for years, leading to lucrative, long-term relationships.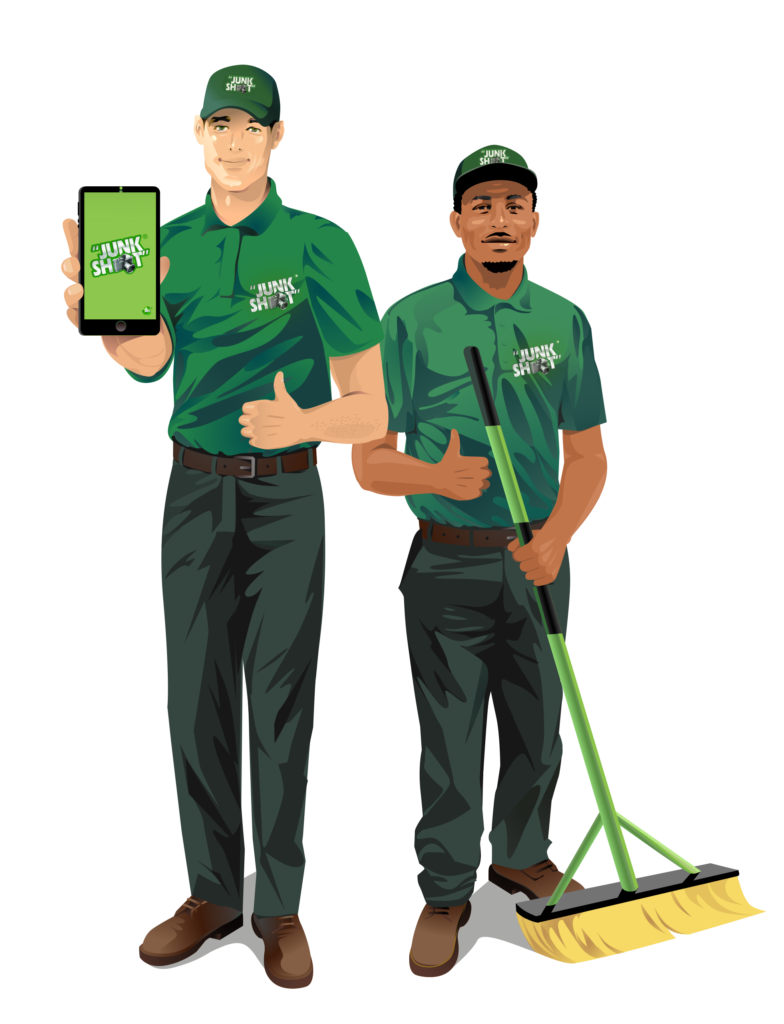 After more than a decade flourishing in business, AWS is now opening our doors to franchising for the first time. Now entrepreneurs have access to a business opportunity that is in demand from coast to coast, faces little competition, and offers unlimited profit potential. The best part You will have access to a visionary executive team who have built this business from the ground up and know exactly what it takes to run and grow a profitable valet trash and junk removal business.
We've decided to franchise because we don't want to be selfish with our success, says Fred Tomlin, CEO and co-founder of AWS. We want to help as many entrepreneurs thrive in this business as we possibly can because the sky's the limit as to how well you can do or how big your business can get. The demand for our services is growing every day in every market across the country, and we've proven that our success is replicable in over 20 states. Now we want to take what we've learned and share our business model with passionate entrepreneurs who are ready to get after it and take their future into their own hands. You won't be doing it alone – we'll have your back every step of the way.
Why Valet Trash and Junk Removal Make the Perfect Match
Before valet trash services became popular in apartment complexes, residents had to take their trash bags and walk them to the dumpster on premises, no matter the weather or the individual's ability to do so. Valet trash solves this problem by picking up the trash and recyclables at the residents doorstep – and today, residents expect the service to the point where many new complexes are being built with valet trash in mind.
In the process, valet trash also solves unnecessary problems that plague property managers who don't use the service:
Leaking trash bags stink up hallways, elevators and parking lots
Cleaning up the litter when a trash bag breaks
Piles of trash at Dumpsters or Compactors
Dealing with the endless complaints from residents when the aforementioned incidents occur
Most importantly, valet trash also creates a lucrative revenue stream for property owners. Valet trash is an amenity that is worth tens of thousands of dollars annually to the property owner, and because the cost of the service is passed onto the resident, it costs zero dollars for the property management company to make their tenants happy by offering it.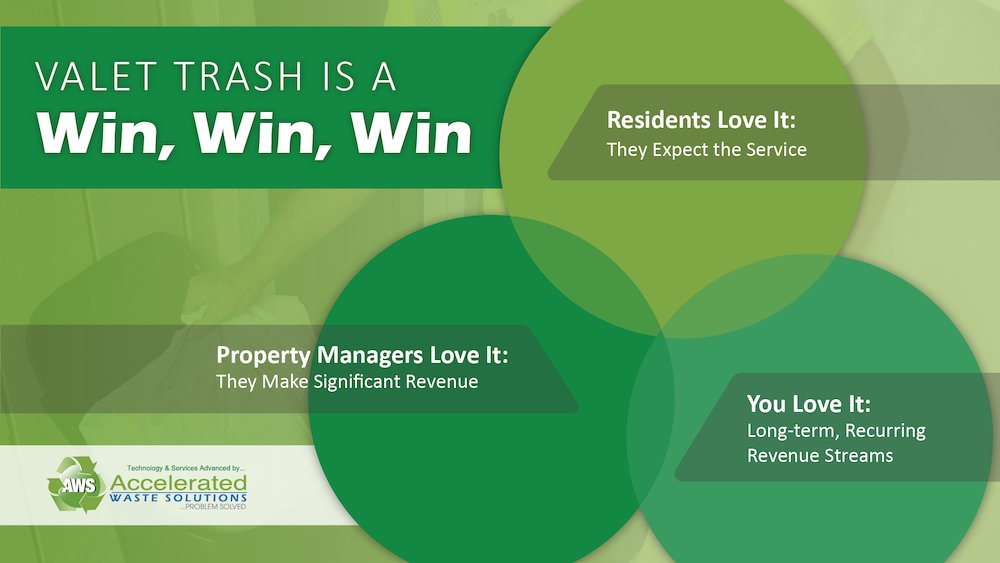 We provide a service that is a win-win-win, Tomlin says. It's a win for the resident who want the convenience of the service, a win for the property management company who gets to offer a top-rated service amenity while also making a significant source of additional revenue, and it's a win for our franchise owners, who earn years of recurring revenue. This makes valet trash services extremely easy to sell, and we've discovered that if we do a good job, we can help a customer for years and years, which creates a lot of revenue that we can rely on as we continue to grow our business.
Of course, bagged trash isn't the only waste that property management companies have to deal with. Constant apartment move-ins and move-outs create furniture and appliance waste more frequently than a single-family home consumer. This is where Junk Shot, our junk removal business, comes in. Our trucks are far larger than the industry average, and are often as large as the dumpsters being used to remove junk off site. And because we bill for the amount of space junk takes up in our trucks rather than by weight and pickup fees, we're also far more affordable than our competition. Again, this creates an opportunity to build long-term, lucrative relationships with property management companies who would rather deal with one company they trust than with two companies that they have to manage.
We make it extremely easy for property management companies to work with us, says Sherrod Hunter, COO & co-founder of AWS. We've built a patented app that makes billing easy, as well as documents the entire process to ensure that our customers understand what they're getting billed for. We take photos of the truck when it's empty and when it's full, and we do the same for the furniture removal area, which makes for a transparent billing process that is seamless. Our customers really appreciate this, and often reward our junk removal services with as much loyalty as our long-term contracts. Doing business with us time and time again.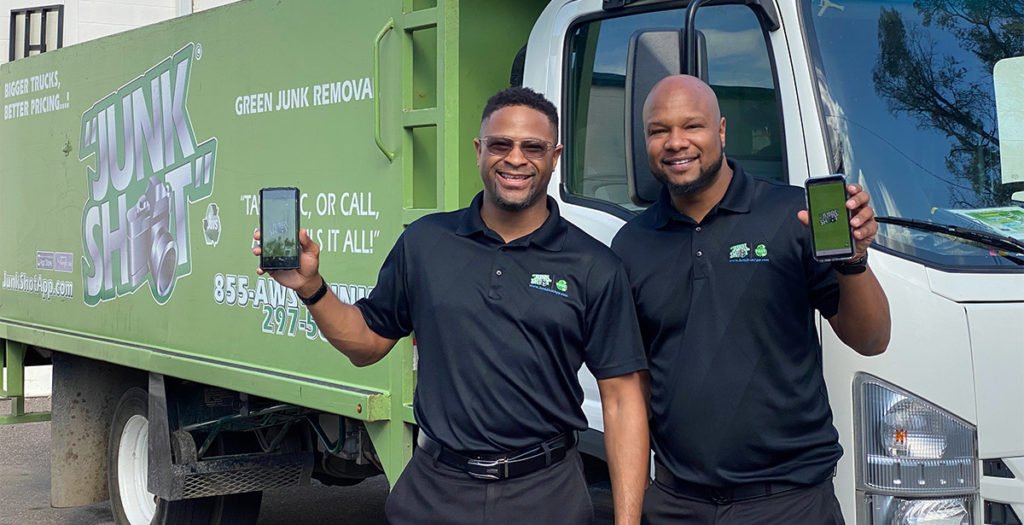 You don't need experience to thrive with Accelerated Waste Solutions franchise
AWS may be a new franchise, but we're not a new business. In fact, we've spent the last decade ensuring that our business model was profitable, replicable in every market, and we've made significant investments to make owning an AWS franchise quick to scale. The result of our efforts is one of a world class franchise opportunity that requires no prior experience in the waste removal industry to thrive.
This is how we'll help you:
Access to industry leaders who will offer ongoing mentoring and coaching
On-the-job training
Comprehensive training, including establishing a business plan and setting realistic goals
Patented apps that make billing easy, as well as create immediate trust with your customers
State-of-the-art equipment, and in the case of Junk Shot, the biggest trucks in the industry
Industry-leading branding and marketing materials
Access AWS existing national client relationships, for trusted industry credibility
Gain Instant Revenue by taking over existing national accounts, to help you jumpstart your business
And more!
We're in business to help entrepreneurs take what we've created and thrive as business owners, Tomlin says. We've done the work in terms of proving this model, creating the systems and processes, and investing in the support infrastructure – and now our franchise owners will get to take what we've made and build a brighter future for themselves. We've made the mistakes so you don't have to. This business changed our lives for the better, and now we can't wait to help more entrepreneurs change their lives, too. We're excited to rapidly grow across the United States as we become the premier brand for valet trash and junk removal going forward!
Ready to Own an Accelerated Waste Solutions Franchise?
After more than a decade flourishing in business, AWS is now opening our doors to franchising for the first time. The total cost to franchise with Accelerated Waste Solutions ranges from $127,200 – $247,100. To learn more about owning an Accelerated Waste Services franchise, fill out a form on this site and begin a conversation. We can't wait to hear from you!