How Do I Start a Valet Trash Business?
Valet trash is an expected service in today?s apartment complexes, and Accelerated Waste Solutions franchise is helping entrepreneurs thrive in business
If you don?t mind getting your hands dirty, valet trash can be a lucrative business opportunity. According to the National Apartment Association, there are about 40 million Americans living in apartments, or nearly 20 percent of the population, and the country needs 4.6 million new apartments by 2030 or it will face a shortage.
With more than 40 million Americans living in apartment complexes, many of them do not want to walk their heavy trash bags all the way down to the dumpster. The average American produces about four pounds of trash daily and more than 1,300 pounds of trash each year, according to the Environmental Protection Agency.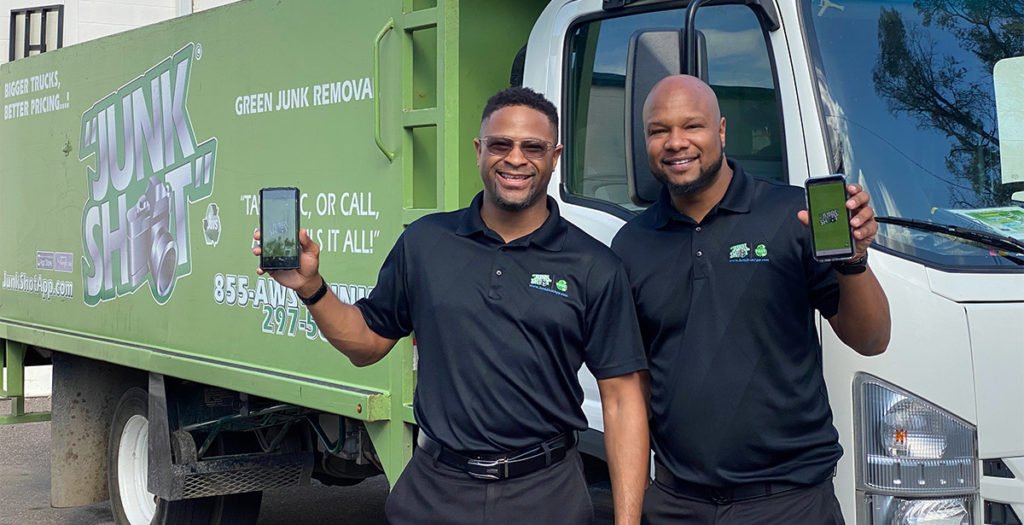 If you haven?t picked up on it yet, valet trash, or concierge trash as it?s also referred to, is not just a tremendous benefit to residents for its convenience factor. Sure, putting trash outside the door in a provided trash bin is great, but the service is also better for the environment. Per a report published by The National Apartment Association, valet trash services are more successful at recycling than individuals are.
Even better, property management companies love the valet trash service because they not only make a significant amount of money by providing the service at an affordable price, but it also makes their lives easier by keeping their properties clean, which keeps their residents happy.
It should come as no surprise then that valet trash has become one of the fastest-growing segments of the $54 billion waste collection services industry ? and it won?t slow down any time soon either. According to CNBC, there are more people renting now than at any time since 1965.
What Makes Accelerated Waste Solutions the Valet Trash Franchise to Invest In?
Founded during the Great Recession in 2008, AWS has since become one of the leaders in valet trash services by giving renters an exceptional service, and providing property management companies with a significant revenue stream. This is why we have grown to more than 20,000+ apartment complexes in over 20 states.
?Millions of people across the nation experience doorstep trash collection every single night,? says Fred Tomlin, CEO and co-founder of AWS. ?The people that don?t have it yet just don?t know what they?re missing out on. The service is a win-win for property management and renters. Property management companies get to have one of the number one service amenities for apartment complex rentals in the country, as well as grow their net operating income for implementing the services.?
Granted, bagged trash isn?t the only waste that property management companies have to deal with. With residents moving in and out on a regular basis, this can lead to frequent furniture and appliance waste on the property. This is where Junk Shot, our junk removal business, shines. Our trucks are not only far larger than the industry average, but are often just as big as the dumpsters used to remove junk off the property.
How does it work? AWS bills for the amount of space junk takes up in our trucks as opposed to by weight and pickup fees, which means our services are much more affordable than our competition. Ultimately, this gives our franchise owners the opportunity to build long-term, lucrative relationships with property management companies who prefer to deal with one company they trust as opposed to two companies that they have to manage.
How Does Accelerated Waste Solutions Compare to the Competition?
AWS stands out in the valet trash segment by making it easy for property management companies with our Doorstep Details App software, which provides documentation of the entire process. With this software, our Trash Porters are able to create Doorstep Details Reports that show our customers before and after photos, as well as where our attendants are on the property with GPS tracking. As a result, our customers have a peace of mind that other companies simply cannot deliver.
?We make it extremely easy for property management companies to work with us,? says Sherrod Hunter, COO & co-founder of AWS. ?We?ve built a patented app that makes billing easy, as well as documents the entire process to ensure that our customers understand what they?re getting billed for. We take photos of the truck when it?s empty and when it?s full, and we do the same for the furniture removal area, which makes for a transparent billing process that is seamless. Our customers really appreciate this, and often reward our junk removal services with as much loyalty as our long-term contracts. Doing business with us time and time again.?
In addition, our service also benefits the residents:
No cost waste receptacles
No cost recycling bins for residents
5-day per week service
Service notification door hangers
Daily breezeway & compactor cleaning
Detailed activity reports with photos & GPS information
Free resident appreciation day
As an AWS franchise owner, you will quickly learn that we have your back. This starts with our visionary founders, Fred Tomlin and Sherrod Hunter, who are active in this business on a daily basis, and permeates throughout our executive team and franchise system. This means that our franchise owners have access to endless support from everyone at our national headquarters who will mentor, coach and provide them with the necessary tools they need to be successful in business. Whether it?s training, marketing, hiring and retaining the right employees, to building relationships with property management companies and more, AWS will work on your behalf to ensure your business grows.
Ultimately, owning an AWS franchise is a best-bet investment for entrepreneurs looking for a rewarding career. The best part is it is one of the most affordable opportunities in the industry. The total cost to franchise with AWS ranges from $134,054 to $273,700. This cost includes both our Doorstep Details and Junk Shot businesses, and covers the cost of equipment, franchise support, patented apps, use of our proprietary technology, and more.
Do I Need Experience to Own a Valet Trash Business?
If you?ve never worked in the valet trash industry, don?t fret. You can still own a valet trash business. In fact, our founders, Sherrod Hunter and Fred Tomlin, were first-time entrepreneurs ? without experience in either the valet trash business or in junk removal ? when they launched AWS more than 10 years ago in Tampa, Florida.
Because of their ambition, they were able to create a business model that is a win-win for both property management companies and renters. Not only are our services easy to understand, manage and sell, but also our turnkey business allows entrepreneurs to focus on building relationships and networking in their communities to drive sales. Moreover, we have implemented a comprehensive training platform that is designed to help you learn our proven business model and start generating revenue quickly.
?We?ve proven that the demand for our services continues to increase,? says Hunter. ?We?ve worked hard to ensure that both businesses, because they?re complimentary, are affordable to entrepreneurs who are highly-motivated, passionate and possess exceptional leadership skills to join our franchise family. We have the business model, the support infrastructure and the years of experience in growing this business to guide you through the process of growing your business. The time to invest in AWS is now.?

Accelerated Waste Solutions is Committed to Making Your Valet Trash Business Successful.
If you?re ready to begin the journey to a successful valet trash business, consider investing in Accelerated Waste Solutions. After more than a decade of flourishing in business, AWS is now opening our doors to franchising for the first time. This is why we are seeking smart entrepreneurs who want to take control of their destiny and gain financial independence as we expand across the nation.
?We?ve decided to franchise because we don?t want to be selfish with our success,? Tomlin explains. ?We want to help as many entrepreneurs thrive in this business as we possibly can because the sky?s the limit as to how well you can do or how big your business can get. The demand for our services is growing every day in every market across the country, and we?ve proven that our success is replicable in over 20 states. Now we want to take what we?ve learned and share our business model with passionate entrepreneurs who are ready to get after it and take their future into their own hands. You won?t be doing it alone ? we?ll have your back every step of the way.?
As an AWS franchise owner, you will never be alone in business. You?ll quickly come to learn that our rapidly expanding valet trash franchise always shows that we C.A.R.E. This means that when it comes to our business, we are unmatched in the industry when it comes to customer service and convenience, affordability, reliability and are environmentally responsible. In addition, with our valet trash franchise, entrepreneurs will gain access to an opportunity that is in demand from coast to coast, has little competition, and offers unlimited profit potential.
Ready to start a valet trash business?
To begin a conversation, simply fill out an application on this website or click here to download our free Franchise Information Report. We can?t wait to learn more about you!