Demand For Valet Trash and Junk Removal Increases During COVID-19
Accelerated Waste Solutions franchise provides an essential service that keeps buildings safe and clean during the pandemic
Now is a great time to own an essential business that keeps both people, and the places they live and work, clean and safe. This is exactly what Accelerated Waste Solutions, one of the leading brands in valet trash and junk removal, provides.?
With more than 40 percent of the U.S.?s labor force working from home full-time, according to the Stanford Institute for Economic Policy Research, there has been a significant increase in trash. In fact, the Solid Waste Association reports that residential trash is up by as much as 25 percent during the pandemic. Additionally, more trash means that dumpsters are filling up fast. Having a valet trash service in apartment complexes not only allows residents to breathe easier, but also helps properties remain clean with regular pickup. Ultimately, we want to help make life easier in such a time of uncertainty.?
Fortunately, franchise owners with Accelerated Waste Solutions can help provide relief for both residents and property managers with our Doorstep Details valet trash and Junk Shot junk removal services. When you join the Accelerated Waste franchise family, you will benefit from owning two essential businesses for the price of one, which means two revenue streams that are built on recurring revenue and long-term contracts with property managers who need our services.?
?We?re in business to help entrepreneurs take what we?ve created and thrive as business owners,? says Fred Tomlin, CEO and co-founder of AWS. ?We?ve done the work in terms of proving this model, creating the systems and processes and investing in the support infrastructure – and now, our franchise owners will get to take what we?ve made and build a brighter future for themselves.?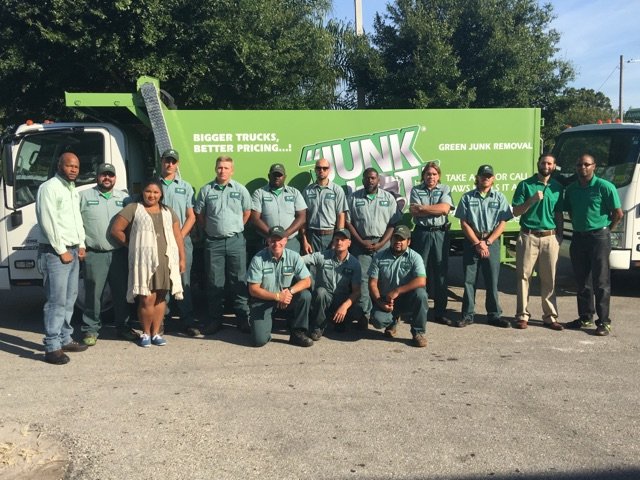 Accelerated Waste Solutions
is
a recession-resistant business
With Americans working from home, the demand for our services has skyrocketed making the need for apartment valet trash and bulk trash removal invaluable. The need is only going to get bigger.?
According to the Environmental Protection Agency, the average American produces about four pounds of trash daily and more than 1,300 pounds of trash each year. Additionally, many of the nearly 40 million Americans who live in apartment complexes do not want to leave their comfortable homes to walk their heavy trash bags down to the dumpster.?
It should come as no surprise then that valet trash and junk removal has become one of the fastest-growing segments of the $53 billion waste collection services industry. This is why AWS is actively recruiting entrepreneurs who not only want to gain financial independence, but also want to own an essential business that makes a tremendous difference in good times and bad.
?Now is the best time to invest in an AWS franchise,? says Fred Tomlin, CEO and co-founder of AWS. ?The services that we provide are a win-win-win: for us, the renters, and property management companies. Property managers get to offer a service that residents have come to expect, while growing their net operating income at the same time. Over the last decade in business, we?ve proven that this is a great business to be in. It?s simple to run, quick to scale, and the recurring revenue streams means that it has the potential for long-term growth. We cannot wait for entrepreneurs to join our franchise family as we become the premier valet trash services franchise in the nation.?
READY TO OPEN AN ACCELERATED WASTE SOLUTIONS FRANCHISE?
To begin a conversation, simply fill out an application on this website or click here to download our free Franchise Information Report. We can?t wait to learn more about you!